I'm sorry, but isn't this dress a little disturbing when seen too close?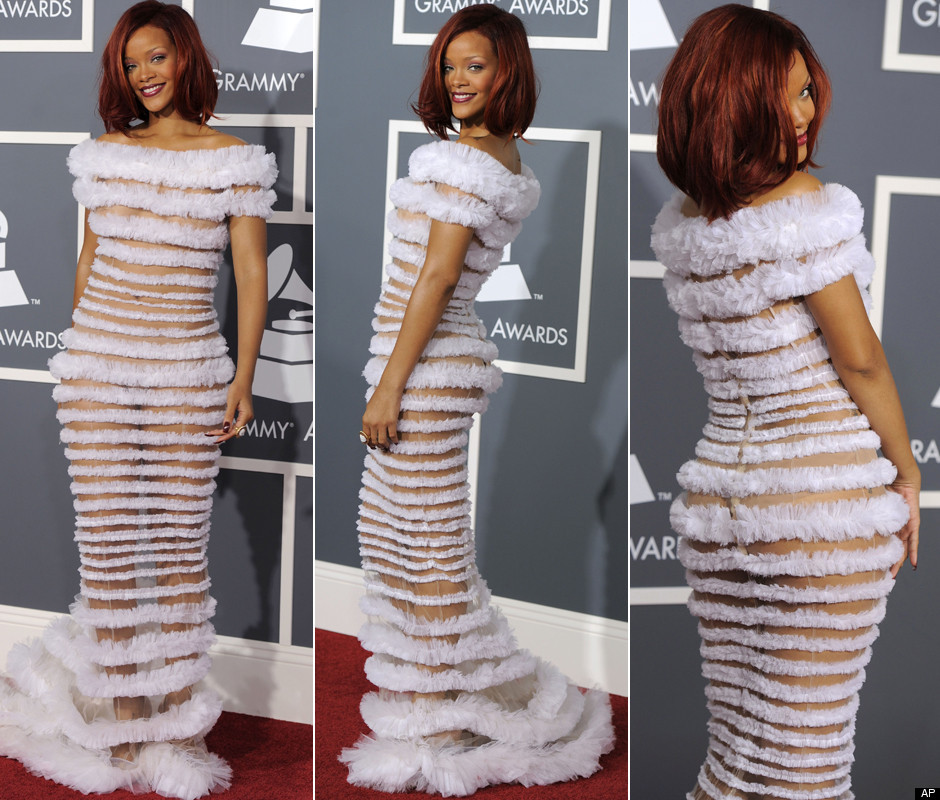 Rihanna's looking happy in this Jean Paul Gaultier dress, but her stunning smile is sort of dulled by the lack of dignity that is that dress. What is she, naked under there? Come on! Simply too much is left to the imagination with this dress.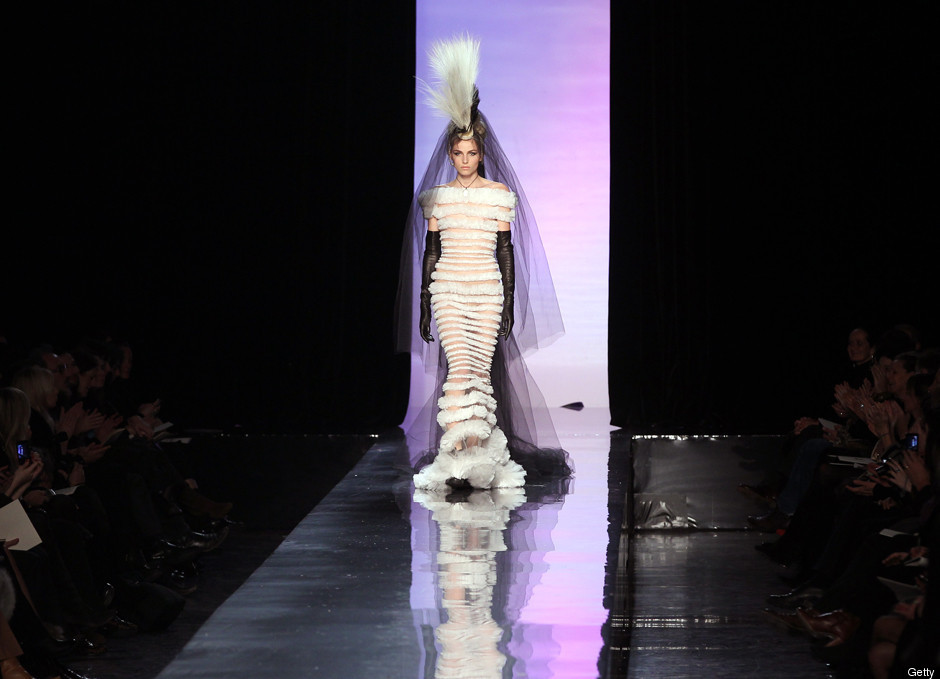 From far away, however, I think this dress has some serious quality to it. Look at how it looked on the runway! I particularly like the black gloves and veil. Adds a cool bit of contrast.
I still don't see why you can't just at least wear a flesh-colored leotard under there, though. YUCK.
Listening to: Adele, "Rolling in the Deep"
Things going on Today: I finally get to be lazy
Blessings: No homework for the weekend.