YES! I really liked this GAGA interview on the Oprah Winfrey Show yesterday.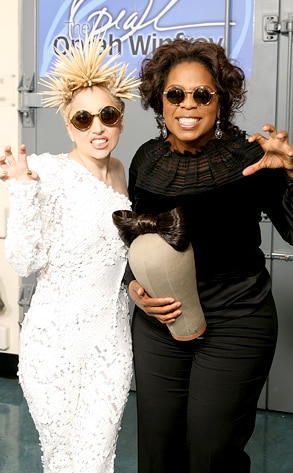 She gave Oprah her own personal hairbow and glasses. :D
Check out her hair:
She had some wardrobe problems this performance... the big thing on her left shoulder kept falling down... but she dealt with it and it really wasn't all that bad...
PS January 24, all Gaga Merch and concert tix are going to go to Haiti. JUST Haiti. How cool is that??